WHAT IS SISU?
An action mindset which enables individuals to reach beyond their present limitations. It is the "second wind" of mental toughness, after the individual has reached the limits of their observed mental or physical capacities.
Persistence*Determination*Tenacity*Willpower*Resilience*Unconquerable Soul
Adaptive/Disability Clothing For Women
Adaptive/Disability Clothing For Men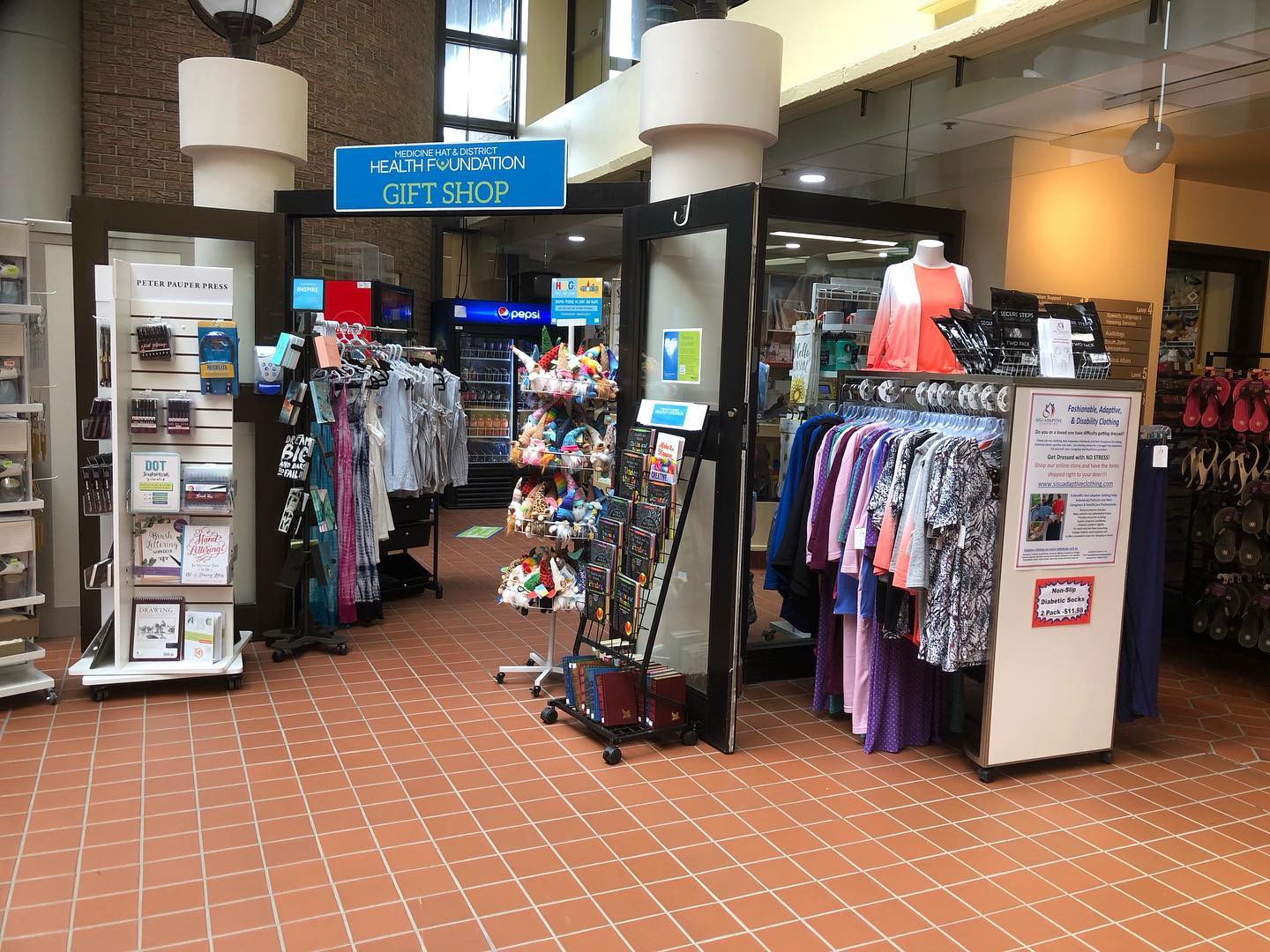 Adaptive Clothing for Men & Women
Come check us out at the Medicine Hat Hospital Gift Boutique where we have a pop up retail rack of adaptive clothing.
Location: 666 5 St SW Medicine Hat, AB T1A 4H6
Hours: 8:00 AM – 4:15 PM, Monday-Friday
Adaptive Clothing FAQ'S
What is Adaptive Clothing?

Adaptive clothing is clothing apparel that is designed with medical function in mind for the elderly, post-surgery patients, the disabled, rehabilitation patients, special needs children and adults, people with arthritis, stroke victims etc. Adaptive clothing provides easy access to body parts without removing the entire garment, and makes it easier to change or remove clothing.

It is very important that the adaptive clothing options are designed to meet the needs of people—including seniors, those with disabilities or mobility challenges, or other health conditions—who require an easier, more accessible way to get dressed. It should be easy to put on and take off, comfortable to wear and purposely tailored for specific conditions, such as arthritis, wheelchair users, Alzheimer's patients, Parkinson's disease, dementia to name just a few who can benefit from this specialized and fashionable clothing.
Examples of Adaptive Clothing include:

Pants, shirts, dresses and outerwear with Velcro or magnetic closures—easier for people who have difficulty with fine motor skills

Higher elastic waistbands that don't slip down—helpful for people in wheelchairs

Soft and stretchy fabrics without tags and sewn with flat seams—helpful in preventing chafing and allowing for ease of movement

Garments with larger armholes and back and frontal openings—easier and faster to put on

Strategically placed zippers—provide easier access

Shoes and slippers with extra-wide Velcro closures—helpful for swollen feet and diabetic conditions

Equally important to comfort and convenience is style.  Applied Ergonomics study demonstrated, looking good encourages self-confidence in social and physical activities, regardless of age or ability. 

Most of all, it's important to talk—and listen—to your senior loved one about any struggles they may be having with clothing, and what, if any, help they require.
What are the Benefits of Adaptive Clothing?

Clothing and fashion can have a huge impact on a person's emotional and physical well-being for a variety of reasons:

When dressing and undressing, people with severe diseases often feel painful joint   movements.

Adaptive clothing relieves pain by reducing the necessity for these movements.

The ability to dress independently can provide users greater independence in their daily activities, especially those who dislike being handled. It can also help people cope with the mental stress that comes with being unable to perform tasks that were formerly simple for them.

The ability to dress in a style that reflects one's identity can go a long way toward restoring a wearer's sense of self-confidence.
Can your clothes be machine washed and dried?

We work with suppliers that offer the best selection of fabrics that are resistant to industrial laundry services.
Is it safe to use my credit card?

No question.  We take the security of your online shopping very seriously and we use Secure Sockets Layer (SSL) technology to create a secure environment for internet transactions. SSL technology encrypts data (such as the card number and expiry date) and only allows Sisu Adaptive Clothing to decode the information.